k nine dog training
Seattle's Premier Non Food Based Dog Training. Specializing in Aggression and Anxiety.
July 28, 2019 – 12:21 pm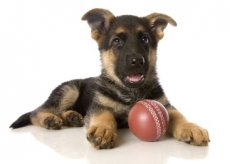 Whether you need help with your dog or you need help from your dog, Steve Walter and Nitro K-9 are here. Using a system for simple commands that actually works, and is not based on snacks, we will teach you how to improve the bond between you and your dog.
Whether for general obedience, aggression management, or even specialized training, for dogs small or large, young or old, Nitro K-9's Steve Walter and his team are the experienced trainers you've been looking for. Steve Walter has over 20 years of experience in professional dog handling. Our system is elegant, efficient, and simple to use.
Steve Walter's Nitro K-9 has gained fame throughout the west coast, Seattle, and Bellingham areas. Steve Walter has gained extensive trust and respect for his training program for dogs 35lbs and under. Steve has trained hundreds of toy breeds to level 2 and above in his system.
We think the little guys can do anything the bigger ones can! Our small dog training programs work exactly as the large breed ones do. We can train your dog to look when you ask and walk gently and easily on the leash. We can help with any behavioral issues you are going through.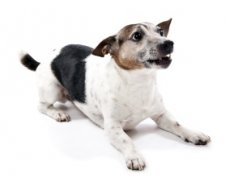 We work through our dog training program to help you get your dog's excessive barking, pulling, and even lunging and biting under control. Steve has extensive experience and has modified the behavior of hundreds of dogs with this issue. If you need help, please give us a call today. We understand what you are going through!
Our training program was specifically designed for people who suffer from emotional and psychiatric trauma. We can train your dog to detect panic and anxiety. This training program covers all forms of service training, whether you need a psychiatric service dog, a therapy dog, or something especially tailored to your needs. Let us know what your service goals are, and we will help you train the dog of your dreams.
Based on proven European dog training techniques used daily by police and military, the Nitro K-9 training system includes Asian philosophy to promote unity with the universe and the exchange of chi between dog and handler. This dog training is tested and results are evident.
We offer training in competition areas and many working dog sports. When dogs are introduced to show ring, flyball, or Rally-O, they love you even more.
We offer free training reinforcement to all clients who have taken private training with us. For example, with our all training is reinforced free of charge. It is a great way to keep your dog's training going and keep the walk productive and fun. For free training advice, tips, and news of events and private classes .
Read what people are saying on our page.Don't become a victim of the scare tactics being used by other trainers. We will show you a better way. Positive reinforcement is not trading food for good behavior. We are here to prove that positive reinforcement is done with love and the training techniques we will teach you and your dog. We understand how hard it can be, and we are here to help. If you're ready for real change, you need Nitro K-9.
Hire dental temp staff
hiring and firing dental staff.
Related posts: