Naperville dog training
Naperville Il Dog Trainer l Dog Training In Naperville Il
December 30, 2021 – 10:26 am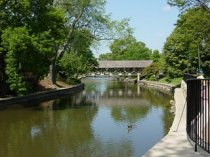 Our boarding and training (Doggie Boot Camp) program is the most popular and comprehensive training option we offer. In the Boot Camp program we will train your dog in a vast array of everyday situations. The Boot Camp is customized for your family and your pet's specific needs. It will address any and all behavioral issues you are experiencing as well as teaching your dog obedience commands. For your convenience our trainer will come to your home for the pick-up, drop off and follow-ups. While the dog is with us they will live in the trainer's home and be treated like a member of the family.
Many clients in Naperville choose our house calls which can take place in your home or a setting of your choice. We often work with clients on the river-walk in order to practice good leash skills. If your dog is leash aggressive or pulls on leash we can make your walk more fun! Obedience training classes are another great option and each class is kept small to ensure that both dog and owner are given ample guidance.
Each of our trainers is dedicated to ensuring every dog has a chance at a better life. Suburban K-9 works with the West Suburban Humane Society and a variety of other rescue groups, preparing dogs to be successfully placed in their new family's home. They also donate time training the staff and volunteers at the Humane Society to handle all their pets properly. For many years, Suburban K-9 has been Chicago's trusted source for obedience classes and aggressive dog training. We are trusted by many veterinarians and many different dog rescue groups for all their dog training and behavioral counseling needs. Call today to see why so many dog-owners have been choosing Suburban K-9 for their puppy and/or dog's obedience training.
Naperville, Illinois is located northwest of downtown Chicago and was voted the second best place to live in the United States by Money Magazine in 2006. Naperville is the fifth largest city in Illinois with a population of nearly 150, 000. Many of our Naperville clients have chosen our Basic Obedience and Advanced Dog Training classes. Our trainers work with advanced issues such as resource guarding and dog on dog aggression as well as basic issues such as proper heeling technique. No matter your issues, Suburban K-9 is here to help. We are dedicated to ensuring that every dog we train will have a better, more enjoyable life.
past creative directors of dior
creative as a strength
creative zen
creativity bitonto via traetta
creativity pro color como usar
employment creation among the youth
what was creation like in the beginning genesis 1
creative nonfiction made of
creative without nature spotify
beyond creative studio
creativity fluency
creation and earth history museum
creativity over consumption
creative jobs around the world
creativity near me
creative without drugs
creation after strawberry picking perhaps
creation ex nihilo
creation video
creativity with mrs b
creation regained
creativity pro color modo de uso
creativeforkidsco
creative zucchini recipes
creative thinking towards success
creativity at home
creativity during covid
creative visions
creativity at night
creativity as a value
creativity stepping into wholeness
creativity quotient
creativity cave
creativity among the youth
creative escapes
creation out of nothing in the bible
creativity by osho
creative jobs near me
creativity unpinned
what is a good out of office message
creativity is opposite of
creation by you
creative zen
Related posts: