Off leash K9 training LLC
Dog Training Northern Virginia Blog
December 20, 2021 – 12:24 pm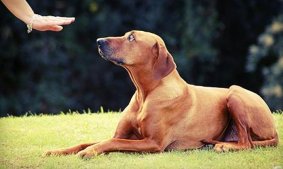 My name is Nick White, I am the owner of Off-Leash K9 Training. We are one of the highest rated, most well-known dog training businesses in the country; however, my dog training business is located in Northern Virginia. I am former US Marine Iraq War Veteran, and former US Secret Service, also, I currently have 70 locations in the United States. We specialize in basic obedience, advanced obedience, personal protection, and drug detection.I have trained with some of the best trainers in the world. I have trained with Andrew Ramsey who was the Lead Drug/Bomb Detection Trainer at Lackland Air Force Base which is where all of the military dogs are trained. I was also invited out to train at the famous Vohne Liche Kennels with owner Ken LIcklider, which the Nat Geo show "Alpha Dogs" is based off. Vohne Liche Kennels is the training hub for the military and DoD special forces K9s. Last year, I was made part of Sport Dog's Pro Staff, which means I am considered to be one of the top electronic collar trainers in the world.Additionally, I am on the board for the Prince William County Humane Society and helped established their Warrior Buddies Program which pairs shelter dogs with returning veterans, free-of-charge. Additionally, I can be regularly seen on "ABC's The Pet Show with Dr. Katy Nelson" as a consultant for the show.As you will see, our client list includes: NBA Star John Wall, UFC World Champion Jon "Bones" Jones, World Champion Boxer Roy Jones Jr, UFC Announcer Bruce Buffer, film star Ron Jeremy, 3x UFC Champion Rich "Ace" Franklin, WWF World Champion Iron Sheik, Kane Hodder ("Jason" from the Friday the 13th movies), the staff from the hit show "Operation Repo, " and Elliot's dog from Elliot in the Morning on DC 101!
See them in our highlight video here:
We also had yahoo do a special on us, as well!
As you will see on our website, we are getting a lot of publicity and it's continually growing! We've had American Legion, US Military Veterans, NoVa Dog Magazine, Military Times Magazine, Smart CEO Magazine, and The Virginia and Maryland Dog Magazine do stories on us (just to name a few). You can see all of these articles if you go to our "About Us" page of website and scroll to the bottom. We are also the official trainers for ABC's "The Pet Show with Dr. Katy Nelson." Recently, we were named one of the top trainers in the world by the Dogington Post!
There are over 900 videos of dogs we have trained on YouTube so you can see the amazing results we get verse us just tell you about it, so we would highly encourage you to check out our Youtube Channel and was some of the stuff we do!
selfmade powdered sugat
must america's richest selfmade woman a 71-year old over $6 billion jennifer
samsung galaxy tab s2 9.7 case selfmade
selfmade 3 total sales
selfmade dildo maaturbation
selfmade and good & proper at hotel adeline
how to save selfmade minecraft skin
selfmade la
selfmade kash itunes
lyta - selfmade
animal selfmade sunscreen
jüngste selfmade milliardärin
selfmade pneumatic slingshot
selfmade co hats
chubby selfmade
eyebrow color selfmade phoenix arizona
&sugar danniel selfmade zippyshare
t-10 selfmade case
tf2 getting selfmade key
selfmade hereo
tiffany selfmade
selfmade ny
selfmade ,com
selfmade svg
selfmade gym redlands
quote selfmade
selfmade 3d printed motorcycle price
selfmade ranch dressing
e shy selfmade
selfmade reddit
nytimes trump selfmade
truly selfmade
selfmade kash swipe music download
danniel selfmade - insane
quote selfmade
how to cook outdoors with selfmade fire
selfmade creative scam
lowrider showcompton selfmade club 2017 youtube
self made objects
selfmade snapchat
selfmade object
selfmade virgin videos
selfmade reviww
selfmade video
snapchat name selfmade thuuroo1
selfmade object
first filial danniel selfmade
future selfmade
future selfmade
why here original mix danniel selfmade zippy
why here original mix danniel selfmade zippy
selfmade sheet grippers
gt selfmade jordan xbox
christmas cards selfmade usa
zach lloyd selfmade
selfmade app icon
selfmade object
quaker oatmeals selfmade
cat tree selfmade
self-made object
selfmade pricing
selfmade la
love story selfmade album
farruko selfmade download
turnigy aerodrive sk3 selfmade
selfmade board
selfmade cam solo with busty wet milf megan
lp hangers selfmade
will selfmade linkedin
danniel selfmade - keep me hangin' on(kim wilde 7am version) zippy
Related posts: