Dog training roanoke va
Dog Training Classes
July 6, 2022 – 12:21 pm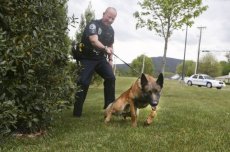 Puppy Life Skills(10 Wks – 5 Months)
Wednesday @ 7:00 PM
Thursday @ 6:00 PM
Saturday @ 11:00 AM
Teenager Life Skills(5 Months – 1 Yr)
Monday @ 7:00 PM
Thursday @ 7:00 PM
Classes in Roanoke, Virginia
Want a smarter, happier, better-behaved dog? Field of Dreams can help your dog be all that and more. We offer training classes for every dog, from puppies to adults, absolute beginners to advanced students – and everyone in-between. Our training methods are positive, not punitive, so classes are fun for both you and your dog. And you get real, recognizable results, because positive training is scientifically proven to not only change problem behaviors, but prevent them as well.
The Field of Dreams Advantage
Learn how to train your dog: Apply basic training principles to improve your dog's behavior for years to come
No registration deadlines: Ongoing open enrollment lets you start classes when you want – even right away
Work at your own level: Our "levels" program allows you and your dog to work at the pace that's right for you Real-life results: Our classes mimic real-life so you enjoy results in the real world, not just in the classroom
Free online orientation: No orientation class to attend and pay for – just register and pay for class, watch our orientation video from the comfort of your home, and benefit from a full eight weeks of training Start setting your dog up for success today! Check out our classes below, and contact us with questions or to sign up.
About Our Classes
Class Length: Choose 2 or 3 month semesters
Class Frequency: Choose 1 or 2 sessions per week
Session Length: 45 minutes
Class Size: No more than 8 per class (up to 10 with an assistant)
Location: Our spacious 3, 500-square-foot indoor escape-proof training space
Convenient & Comfortable: The building is climate-controlled with onsite restrooms
Effective: Taught by professional certified dog trainers with a long track record of proven success
Field of Dreams offers three levels of classes for dogs of different ages and skill level. Our classes are based on the Canine Life and Social Skills (C.L.A.S.S.) program developed by the Association of Pet Dog Trainers (APDT). This educational program uses positive reinforcement to teach your dog real word manners and give you the confidence to handle any situation real life throws at you.
Exercise, entertainment, excitement, and tons of fun all wrapped up in one rip-roaring canine sporting event – Agility! Your dog runs through obstacle courses, leaps over hurdles, and maneuvers through tunnels while you coach and cheer him on! We offer six levels of agility training, from Beginner to Advanced classes, with courses set to accommodate dogs of different abilities. Improve your dog's cardio, coordination and confidence – with Agility Training!
Your puppy's first five months of life will shape the kind of dog he will become. Socializing your puppy now will ensure he grows into a friendly adult dog who everyone adores. Our Puppy Life Skills class helps you do just that with exercises and instruction tailored specifically to the needs of growing dogs. We'll help prepare your puppy for doghood – and ensure that you have a happy, well-behaved dog for life. Learn more.
Related posts: