Professional dog trainers
The Central Valley's Dog Trainer
November 27, 2018 – 03:27 pm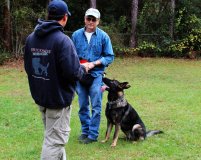 I am the Central Valley's Dog Trainer, If you want a Certified, Professional Dog Trainer and Canine Behaviorist in the Central Valley of California, you are in the right place! Your Pro Dog Trainer addresses concerns and problems dog owners are facing and offers real world solutions and expertise. Your Pro Dog Trainer also offers proactive services in helping you evaluate and choose your next dog, as well as help you train your puppy or new dog to be the best they can be before problems arise!
If you are encountering behavior problems we can help! We take into account everything we see including your commitment and budget to customize a training plan that is just right for you and your dog. Sometimes life throws us curveballs, and we understand that and will never judge your situation, only offer solutions to your problems and concerns. Your Pro Dog Trainer always tries to come up with kind, humane methods to train dogs and modify behavior. Our methods are science-based and proven time and again. Our goal is to keep your dog in your home, and to improve your relationship more than you ever thought possible!
We are here for you and your dog.
CALL TODAY! (559) 855-3400
Serving all of California including Fresno, Tulare & Kings Counties, Certified Professional Dog Trainer-Knowledge Assessed, CPDT-KA, CBCC-KA, Certified canine behavior consultant, dog behaviorist, Dog trainer CA, Dog training CA, dog trainer california, dog training california, dog training Fresno CA, CA dog behaviorist, CA dog behavior, dog trainer Fresno CA, dog training Fresno CA, dog trainer Visalia CA, dog training Visalia CA, dog trainer Bakersfield CA, dog training Bakersfield CA, Hanford, Selma, Kingsburg, Visalia, Sanger, Three Rivers, Bakersfield, Lemoore, Tulare, Reedley, Dinuba, Exeter, Porterville, Clovis, Delano, Coalinga, Springville, Sequoia, Squaw Valley, Ivanhoe, Pinehurst, positive dog trainer Fresno, positive dog training Fresno, board and train
Related posts: